Participatory workshops and projects :
Hammersmith and Fulham Arts Team set up a series of tasters and short courses for older people in the borough.
The Senior Citizens' Creative Arts and Luncheon Club in Shepherd's Bush, pictured here, worked all year towards a Millenium Festival presentation of song and dance.
Centre Organiser Pam Mussunden commented "We feel fitter, healthier, and people have a new purpose in coming to the club. This is how a club should be."
Short courses were held at the Nubian Life Centre, and the White City Senior Residents Group both on the White City Estate.
At Chiswick Lodge Day Hospital, a facility for older people with mental health problems, and dementias, staff development was offered alongside dance workshops with the following outcomes:
Benefits to older people:
Energy levels increased
More talking and socialising as a result
Patients thrive on personal, physical contact
A good leveller amongst the group
We saw one another in a different way. There were lots of "magic moments"
Benefits to staff:
A better way of interacting with the patients
More tactile than usual
Good for team development, and a good leveller amongst different disciplines
The activity was inclusive. It drew people in
Staff working as a unified group impacts on patients in a positive way
1997 - 1999
Collaborations with professional dance companies
Monthly dance workshops for English National Ballet in Westminster, including work with people with dementia. Participants attended rehearsals at Markova House, and performances at the theatre as part of the project.
1996

photograph - Delphine Barraclough

Social dances of the Twentieth Century with the Jiving Lindy Hoppers at Kensington Day Centre, organised by the Open Age Project and North Kensington Arts.

"The dances that Warren and Maxine performed brought back lots of good memories"
"Fantastic! When's the next one?"

1981 - 1998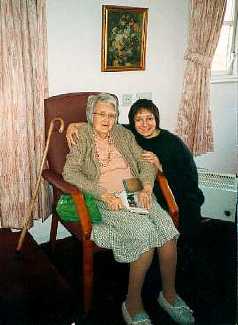 Kensington, London.
In complete contrast, a unique long term project in a residential home for older people. Margo, pictured here with Jasmine, was with the group that she helped to form for fourteen years. Margo died in 1995.

The project was written up for publication and appears in the article section in full.